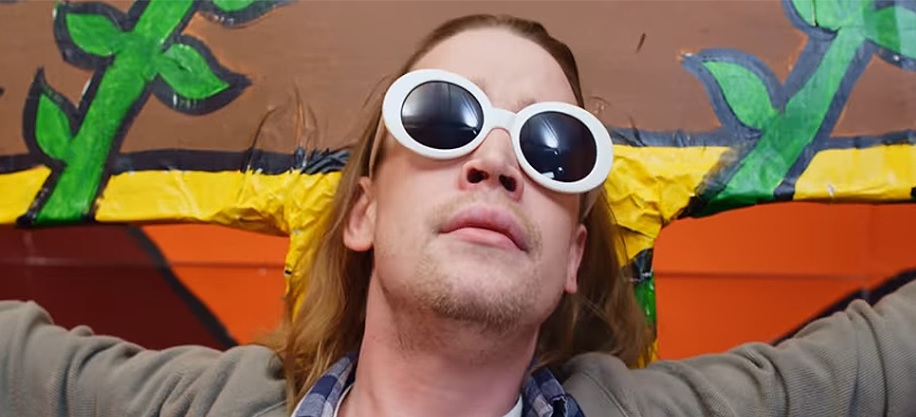 Starring Macaulay as none other than Kurt Cobain, he proceeds to be crucified by a parade of bootleg Ronald McDonalds, and that's really just the start of it, with some Inception-esque layers to the entire production (hinted at by the opening lyrics: "Bedding Taylor Swift/Every night inside the Oculus Rift")
Culkin also had a hand in directing the clip as part of his art collective Four Gods and a Baby with muso Adam Green, Thomas Bayne, and Toby Goodshank – no word on which one of them's the baby.




Father John Misty has released a video for Pure Comedy's "Total Entertainment Forever," and it's about as ludicrous and referential as you might expect it to be, consider the song begins with a passage about "bedding Taylor Swift every night inside the Oculus rift." The video opens with George Washington himself entering a VR reality, but instead of imagining Taylor Swith, the former president decides to play the "role" of Kurt Cobain.
His fictional, Christ-like Cobain is played by none other than Macaulay Culkin, who of course would be in a Father John Misty video. Culkin-as-Cobain-as-Christ is flagellated by sadistic, Ronald-McDonald-looking guards, before Misty himself, with hooks for hands, crucifies him underneath a sign reading "King of the Cucks." Papier mâché dummies of Bill Clinton playing the saxophone and Jon from Garfield are nailed on crosses alongside him.