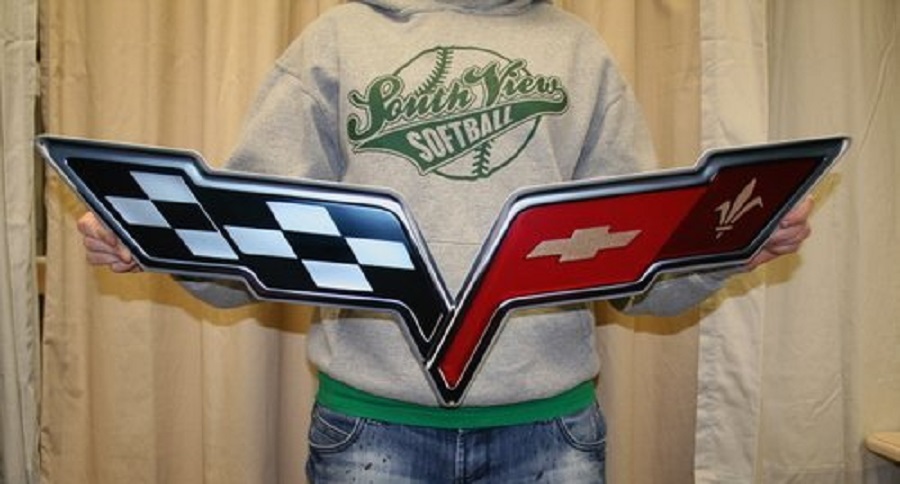 Measuring 32″ x 12″
FLAT 2D 14 Gauge Steel. Looks 3D, but this is a FLAT METAL SIGN
2005 – 2013 era Corvette front emblem sign.
Mount outside or inside – comes with holes for mounting.
Because we use a highly detail digital picture all details of the emblem is captured, this includes the glare from the chrome and imperfections in the casting of some emblems. We believe this is what gives our signs that unique look and feel.
Ships from and sold by MIDWEST CORVETTE.