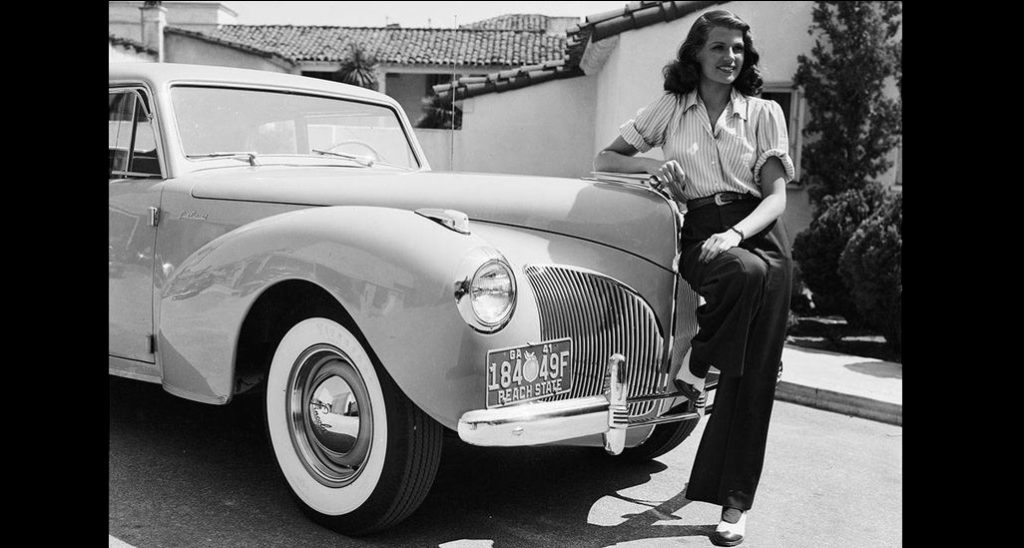 1941: American screen beauty Rita Hayworth(1918-1987) poses beside a Lincoln.
Rita Hayworth was an American actress and dancer. She achieved fame during the 1940s as one of the era's top stars, appearing in a total of 61 films over 37 years. A legendary Hollywood actress whose beauty catapulted her to international stardom in the 1940s and 1950s, Rita Hayworth was born Margarita Carmen Cansino on October 17, 1918, in New York City. She changed her last name to Hayworth early on in her acting career on the advice of her first husband and manager, Edward Judson.
"Rita Hayworth was one of our country's most beloved stars," President Ronald Reagan said upon hearing of Hayworth's death. "Glamorous and talented, she gave us many wonderful moments on the stage and screen and delighted audiences from the time she was a young girl. Nancy and I are saddened by Rita's death. She was a friend whom we will miss."
Brigitte Bardot in her car 1950s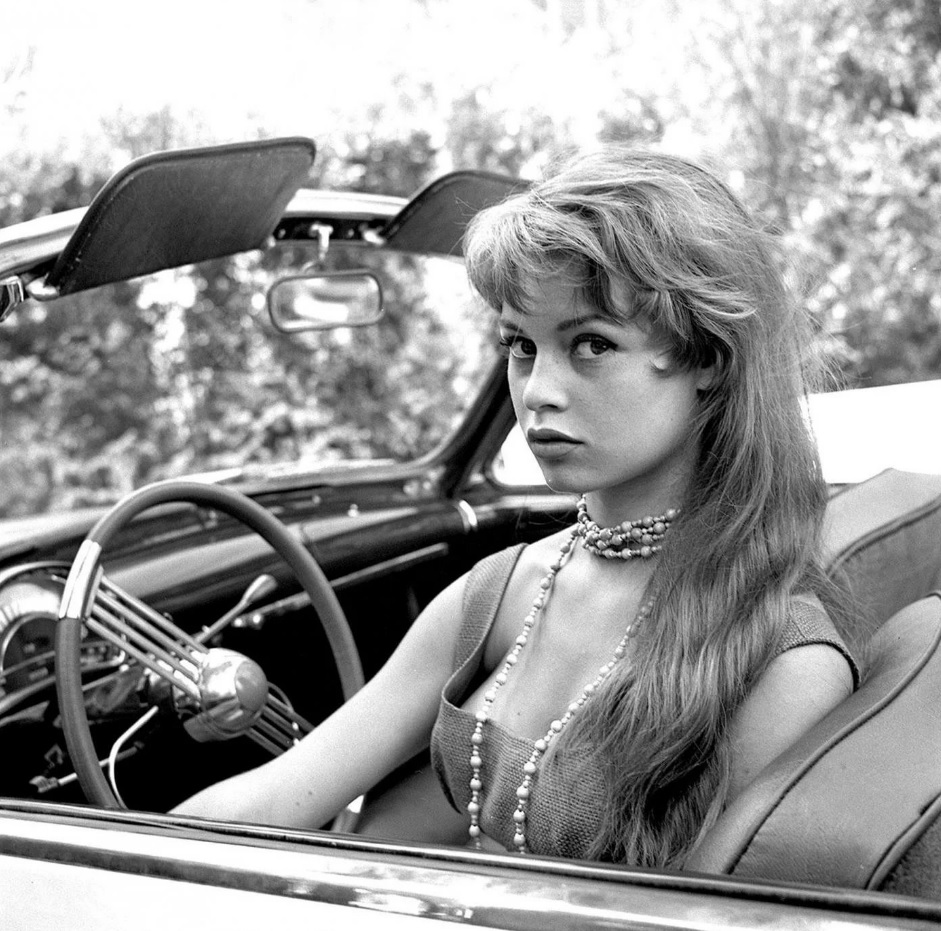 Brigitte Bardot in a stunning pose with palm trees in the background.