An 18.04-carat emerald of mesmerising colour and impeccable clarity once owned by the Rockefeller family.
Entrusting Raymond Yard with this stunning gemstone, Rockefeller asked Yard to mount the emerald on a ring. Executed with an elegantly understated diamond and platinum setting, the ring was one of Raymond Yard's most important private commissions.




The intense colour and distinct saturation that typifies a Colombian emerald is illustrated perfectly in this remarkable stone. Described by the American Gemological Laboratories as 'Exceptional', it possesses what AGL calls an 'unusual combination of size, provenance, absence of treatment and quality factors [that contribute] favourably to its rarity and desirability'.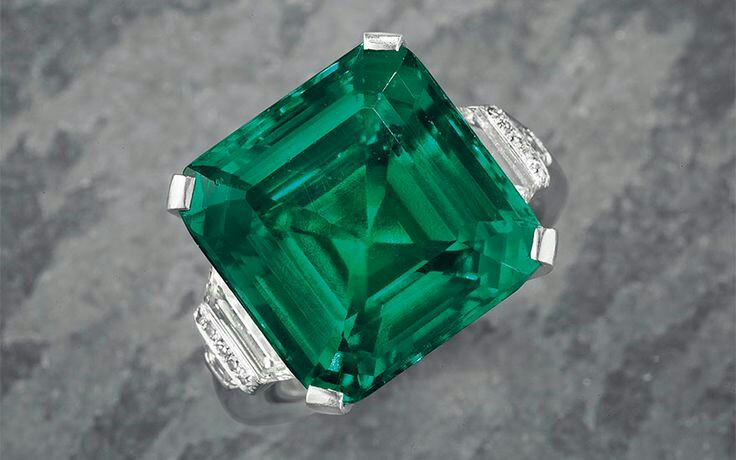 Due to its rarity, an emerald of this quality and significant weight is not readily found in the market, and it is ranked at the top of its class.