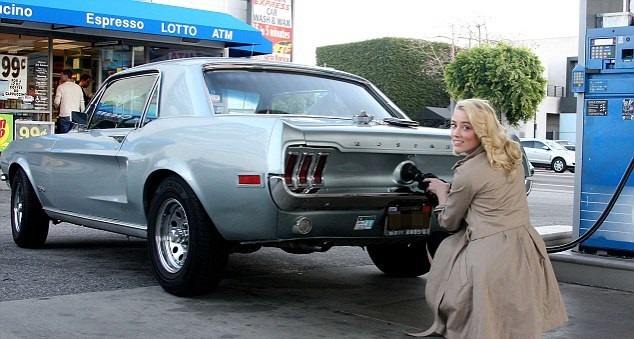 Amber Heard – 1968 Ford Mustang
Amber owns her own vintage muscle car, a 1968 Ford Mustang.
Prior to the Mustang, Amber owned a 1967 Mercedes and 1963 Checker Cab, in which she totaled in a wreck, which is not surprising considering her gung-ho driving style. The Mustang is her "baby," and she has owned it for eight years. While it has been stolen more times than your average Honda Civic, Amber always has it recovered, repaired, and put back on the street for the next joyrider.