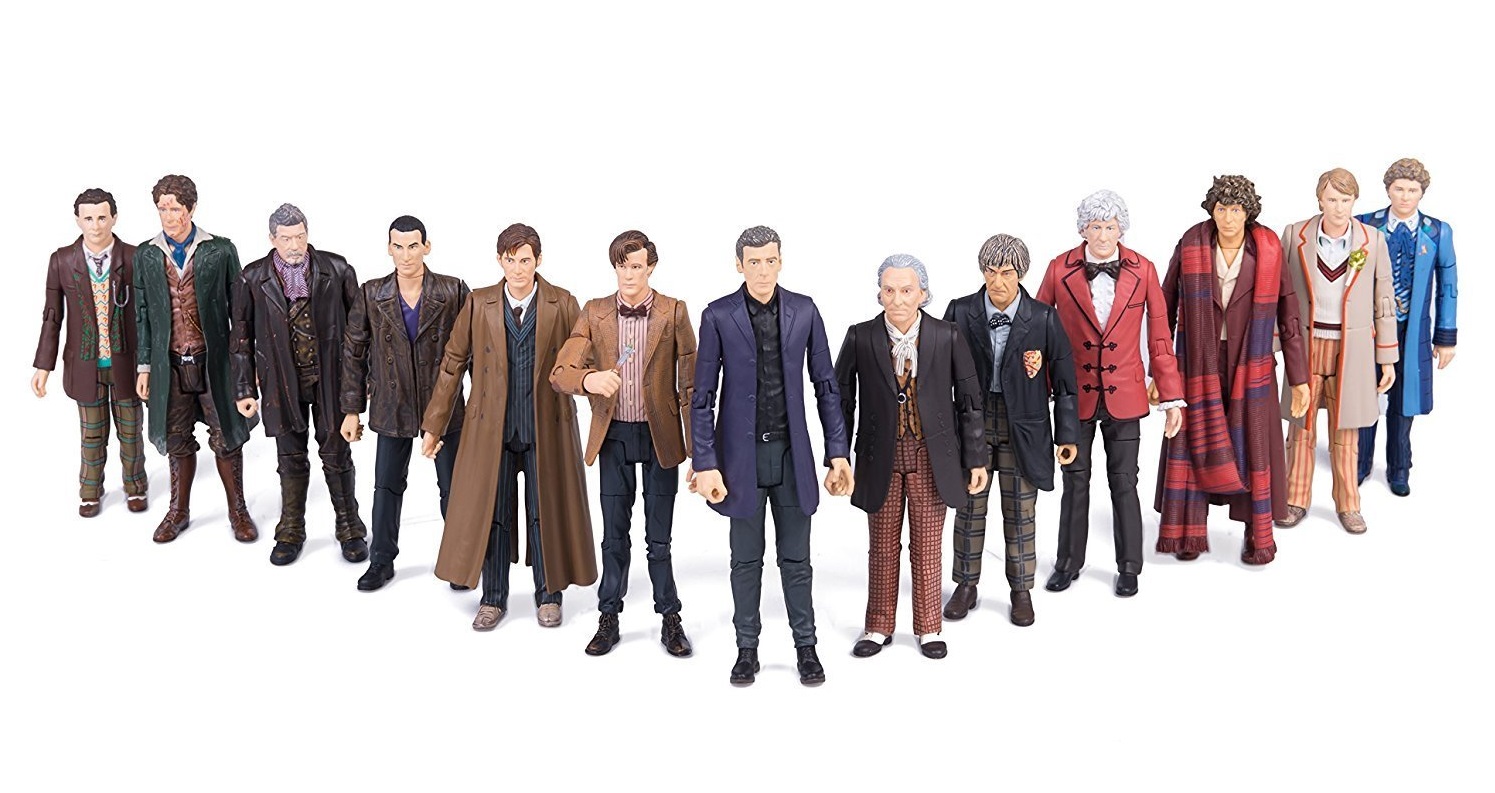 Doctor Who SDCC 2016 Exclusive – The 13 Doctors Collector Figure Set – When on display your friends will see this limited edition SDCC 2016 collector's set and ask if it includes all 12 Doctors, and you'll say, "No sir…all thirteen!" Each figure measures 5.5 inches and features new or alternate costumes such as the 8th Doctor from "The Night of the Doctor", the War Doctor from "The Day of the Doctor", the 6th Doctor from Big Finish audio adventures, and the 12th Doctor from his premiere episode. This limited edition set originally available at San Diego Comic Con comes individually numbered and is a very welcome addition to any Whovian's collection!   
Click Photo Above Or Red Link Below For More Details
Click This Red Link For Purchasing Details Price: $99.99 & FREE Shipping.