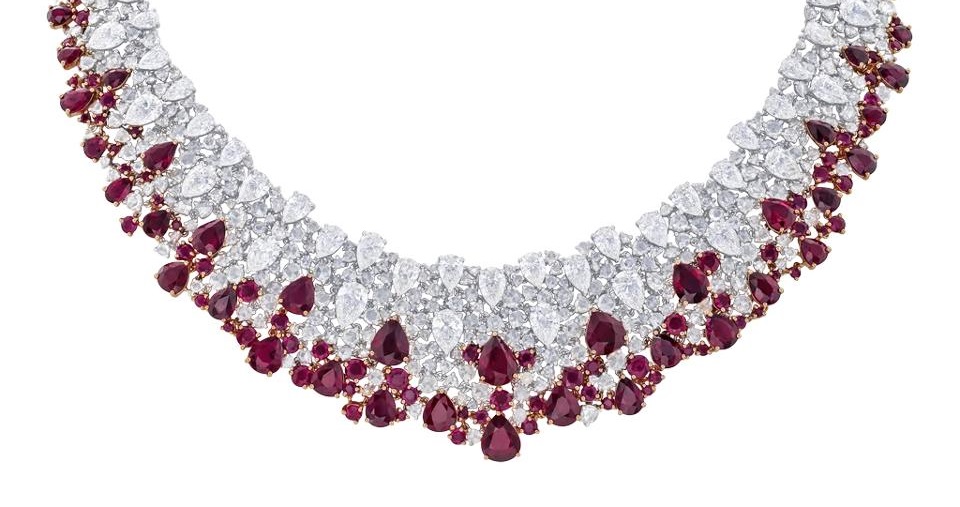 An elaborate diamond and ruby necklace by Nirav Modi
NIRAV MODI is a brand built on the passion to create extraordinary diamond jewelry that celebrates every woman's beauty. From conception to final execution in precious materials–excellence in quality, design, innovation and craftsmanship is every NIRAV MODI jewel's hallmark. Lauded at international auctions at Sotheby's and Christie's, NIRAV MODI creations have earned the distinction of being recognized as among the best in the world.
The jewelry design speaks a sophisticated, savoir faire style that expresses art, femininity and elegance. Every jewel in our collections brings together the finest stones, set in a signature style that employs minimal metal allowing the gems to shine through. The quest for excellence is paramount, the ethos being that no effort is too great to perfect a creation; be it the months spent to source the right stones, developing patented cuts or refining a design until it reaches the desired ideal.