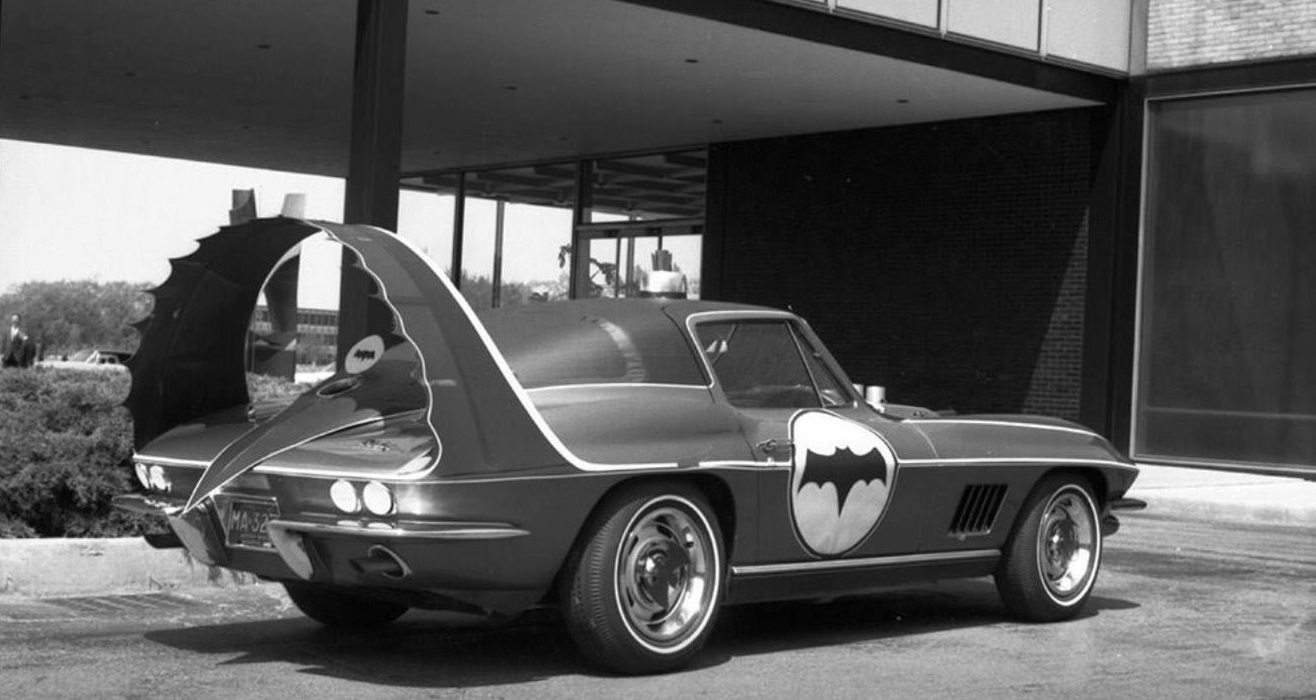 The original George Barris-designed Batmobile. Piloted by Adam West during the reign of the original campy and crazy Batman television series, Barris held onto the original Batmobile until selling it for an astounding $4.2 million. But did you know in 1965, ABC also approached GM designer Chuck Jordan to build a Batmobile for the television series?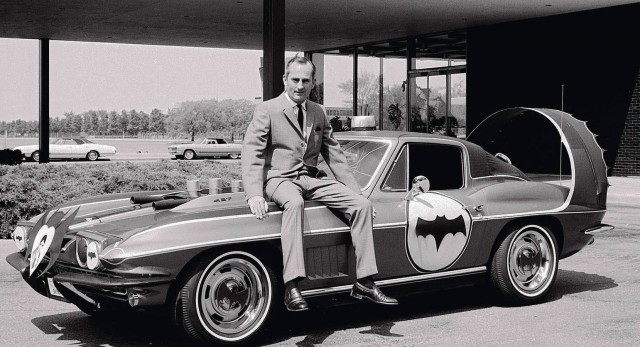 Neither did most people, until coming across this post in sildrome, a photograph of Jordan perched atop a Corvette-turned-Batmobile. No offense to Mr. Jordan, may he rest in peace, but you can see why ABC went with the Barris design instead.
Silodrome quotes Randy Leffingwell's book Corvette Sixty Years as saying that Batman series creator Bob Kane and executive producer William Dozier approached Jordan about a potential Batmobile. GM was all about product placement, and so Jordan took the easily-recognizable C2 Corvette and turned it into a Batmobile, complete with hood-mounted machine guns and a giant… fan?
Nope, that's just a huge circular spoiler. Jordan also applied a lousy-looking Batman decal for the front of the car with… is that a heart? Just think it's a heart on the chest of the bat with some dudes face. Weird.
Anyways, aside from a light bar on the roof, Jordan's attempt at building a Batmobile fell flat to say the least. Instead, Barris got the job, using a then ten-year old Lincoln Futura concept as the base for his Batmobile. Barris also beat out Dean Jefferies, who was building a Batmobile based on a '59 Cadillac, but couldn't finish the project in ABC's timeframe.
So not only was the Corvette considered for the Batmobile role, but so was a Cadillac. Yet in the end, an old concept car thrown together in three weeks would go on to sell for over $4 million at auction.