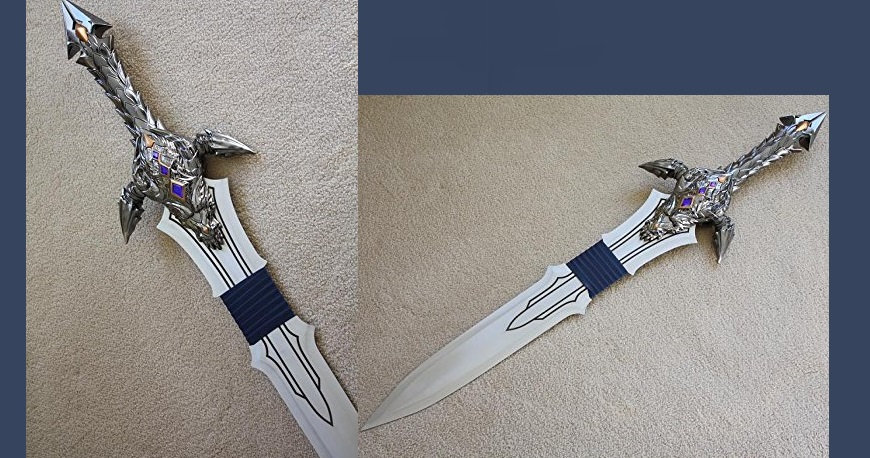 The Lothar sword in the game and anime World of Warcraft Alliance.

The warrior Lothar is forged in the fire of war and driven by a love of king and country. With his mighty broadsword he fights back the Horde onslaught time. Battle hardened but never weary, this alliance hero knows only one moto: Never surrender.
The stainless steel blade has a shiny polished finish with beautiful curved double blade edges, and detailed black linear engravings. The swords comes with a sturdy black hanging leather belt, 68cm long, 11.5cm wide max, 4.0mm thick. Shiny gun metal fishskin handle, 20cm long with blue ornate gun metal Lothar signature demon guard and triangle pommel. Black wood wall mount 15X70cm, with two brass hooks to hang the crossguard on.
Sword Dimensions Dimensions 42.7″ or 108cm long, 15cm wide, 3.8kg net, 1.0kg wall mount, 6.2kg with package, brand new 1:1 replica, die casting, pointed.
Available Through AIT Collectibles