Magnum PI crossover episodes with Murder, She Wrote and Simon & Simon
Novel Connection was a two-episode story in 1986 which crossed over Magnum, P.I. and Murder, She Wrote with Angela Lansbury. Tom Selleck guest starred in one Murder, She Wrote episode, whilst Angela Lansbury's Jessica Fletcher returned the favour.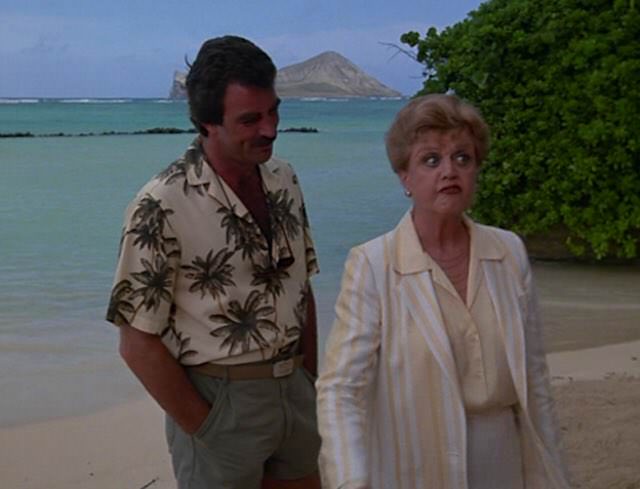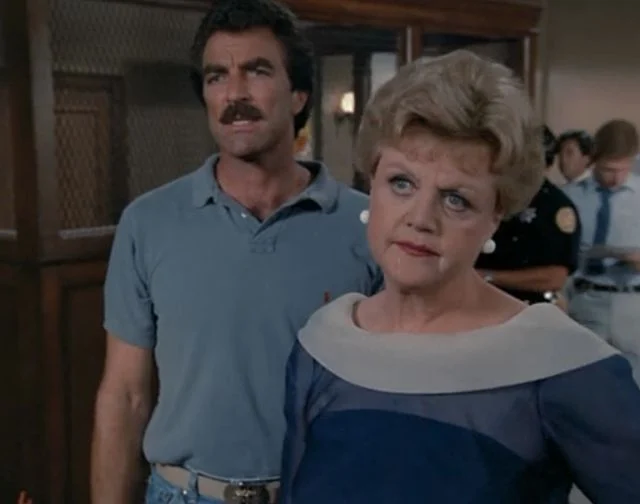 Magnum PI episode "Ki'i's Don't Lie"crossover episodes with Simon & Simon "Emeralds Are Not a Girl's Best Friend" in 1983. Starring Tom Selleck (Thomas Magnum), Jameson Parker (A.J. Simon), and Gerald McRaney (Rick Simon).