Karo syrup pecan pie
Ingredients
3 large eggs
1 cup Karo corn syrup light or dark, see note
1 cup granulated sugar
2 tablespoons unsalted butter melted
1 teaspoon vanilla extract
1 1/2 cups whole pecans
1 unbaked deep dish 9-inch pie crust see note
Instructions
Preheat the oven to 350°F. Place the pie crust on a baking sheet for easy handling and cleanup.
In a large mixing bowl, mix the eggs, corn syrup, sugar, melted butter, and vanilla until thoroughly combined. Add the pecans and stir.
Pour the mixture into the pie crust. Place the baking sheet with the filled pie crust into the preheated oven. Bake for about 1 hour, or until the center of the pie reaches 200°F as measured with an instant read thermometer.
Remove from the oven and cool for 2 hours before serving.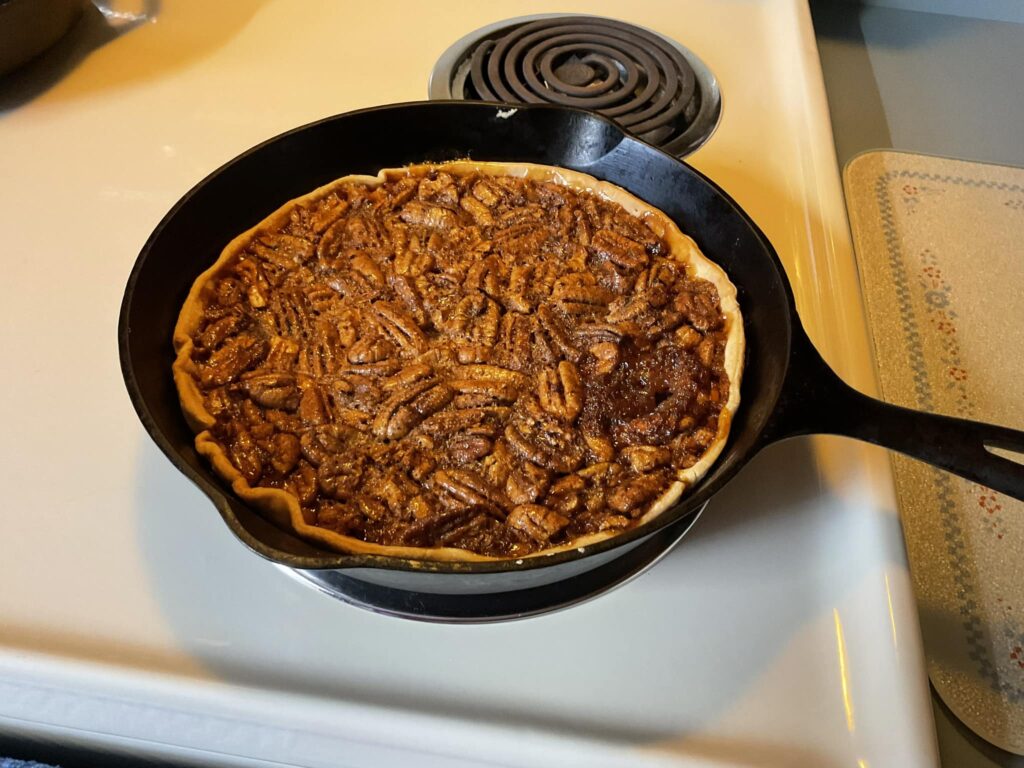 Peach cobbler baked in a 8" Wagner Cast Iron Skillet. Going to have it with caramel swirl ice cream.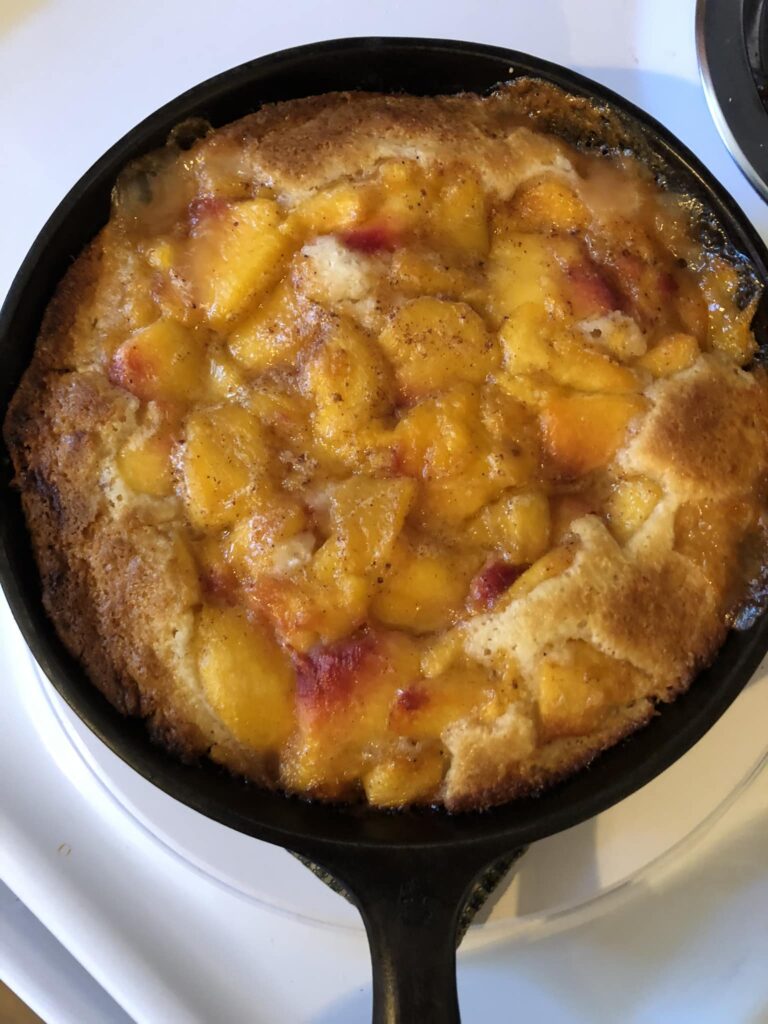 Banilla Cake is named this because its a banana pudding cake without bananas.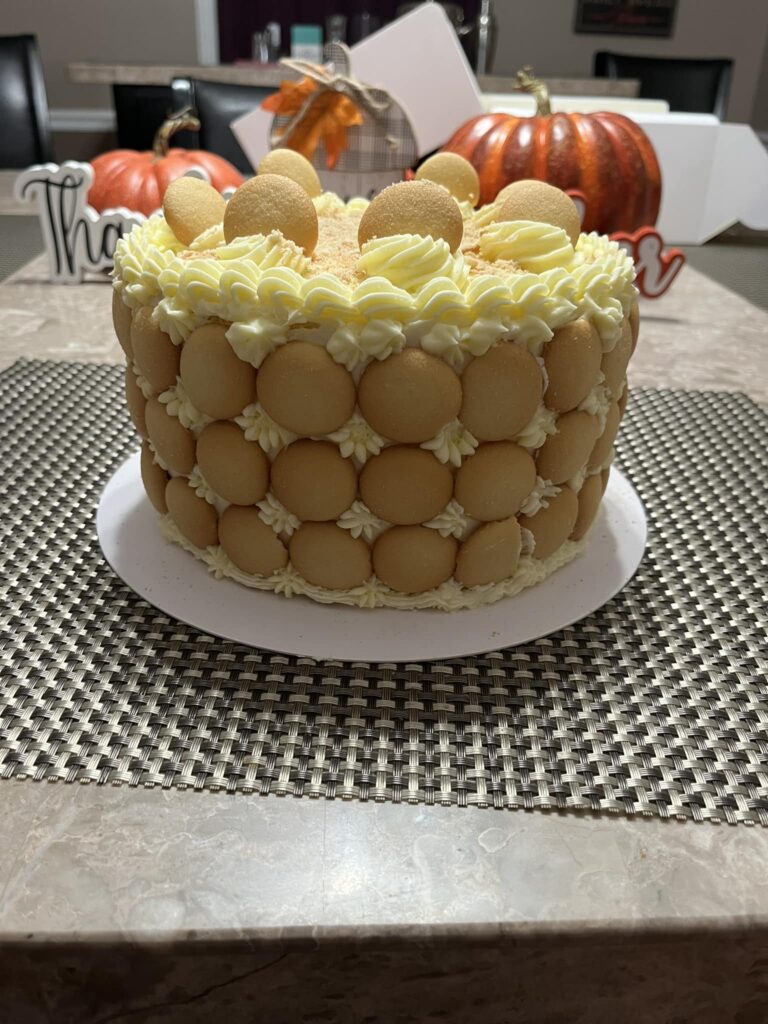 Large slice of Chocolate Chip Cookie Pizza