INGREDIENTS
UNITS: US
DIRECTIONS
Preheat the oven to 375 degrees.
In a cast iron pot with a tight fitting lid sear the pot roast well.
Add the rest of the ingredients.
Mix up the sauce ingredients and pour over meat and veggies.
Cover, and bake for 3 hours.
Remove veggies and meat to a warm platter and thicken the sauce as desired.
Sprinkle the parsley over the plated meat and veggies and pass the sauce.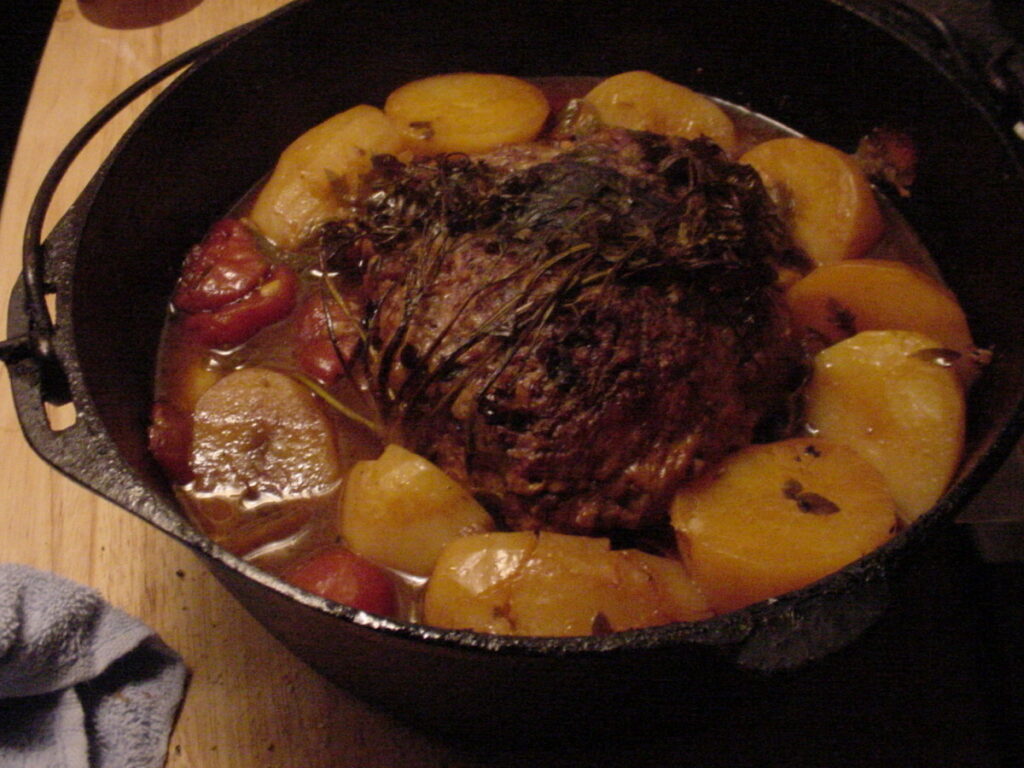 Smoked Turkey, Dressing, Rice with Giblet Gravy, Green Bean Casserole, Corn Pudding, Biscuits with homemade Apple Butter, and Deviled Eggs. A big glass of Sweet Tea to wash it down.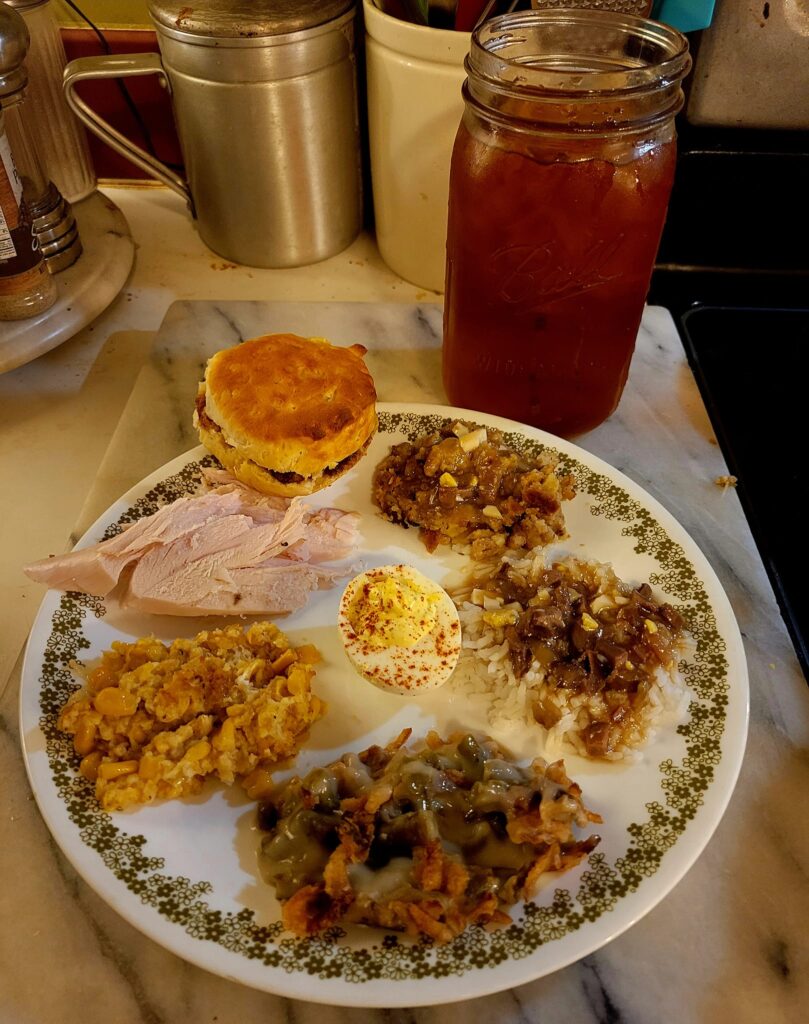 Homemade chilli and a little jalapeno cheddar cheese cornbread tonight for supper.
Venison Backstrap is the best cut of deer, hands down. Easy to cook, melts like butter, it's easy to see why this is considered one of the prime cuts of wild game. A necessity to any country homestead menu or date night dinner.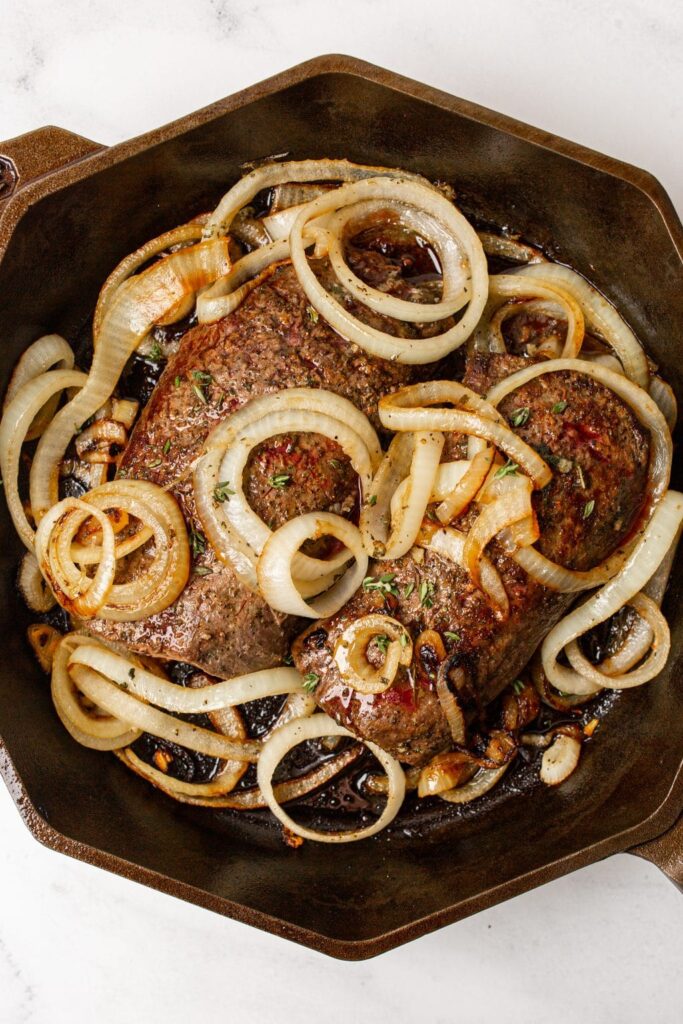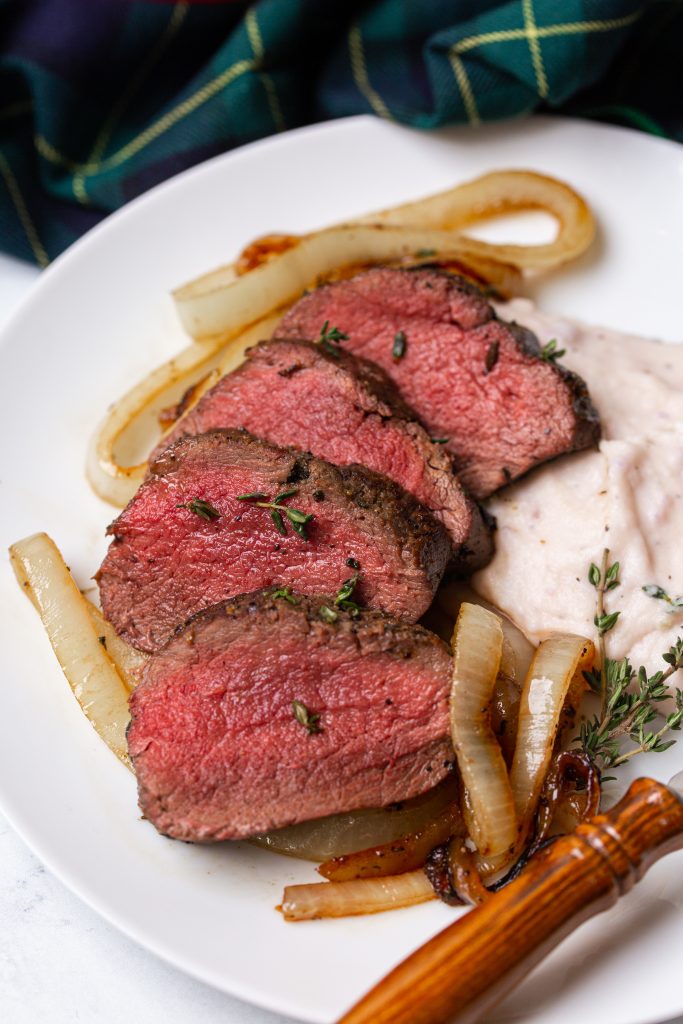 Fresh out of the oven Blueberry Cobbler baked in a cast iron skillet recipe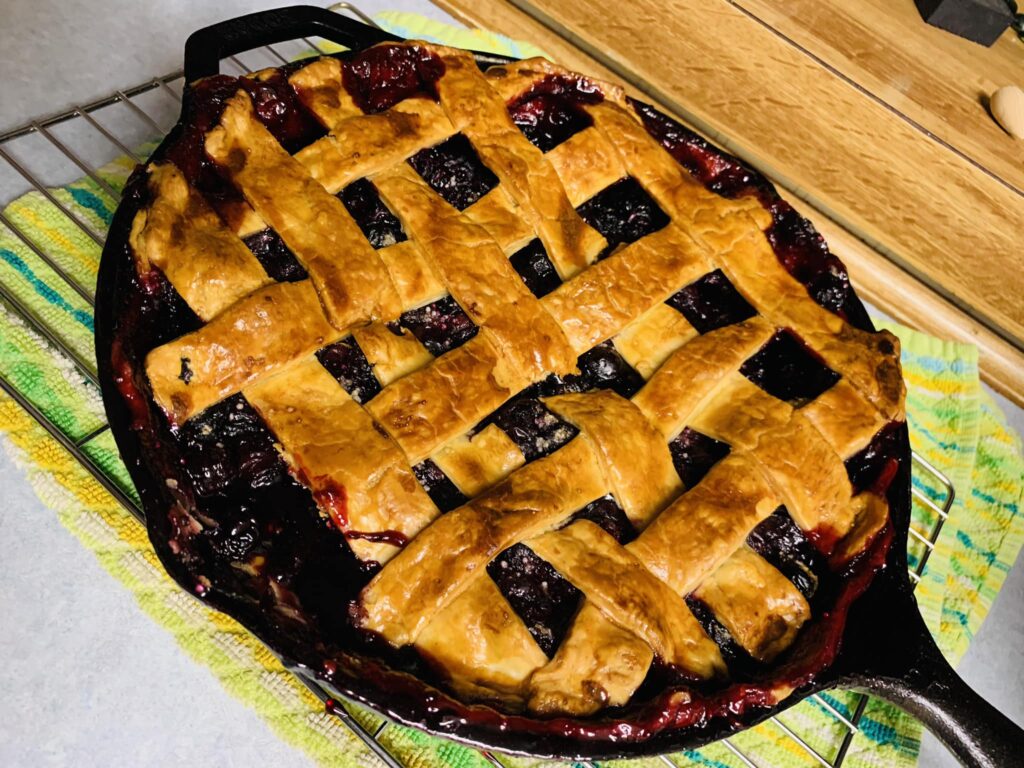 Ingredients
1/2 cup unsalted butter
1 cup all-purpose flour
1 1/2 teaspoons baking powder
1 teaspoon minced dried lavender
1/2 teaspoon salt
1 cup whole milk
1 cup granulated sugar plus 1 tablespoon
Juice and zest of 1 lemon
1 scraped vanilla bean
2 cups blueberries
Vanilla bean ice cream or lightly sweetened whipped cream, for serving, optional
Directions:
Preheat the oven to 350 degrees F. Place the butter in a 10-inch cast-iron skillet and transfer to the preheated oven to melt.
Meanwhile, mix together the flour, baking powder, lavender and salt in a bowl. Stir in the milk, 1 cup sugar, the lemon juice, zest and vanilla to combine. Mix together the remaining tablespoon sugar and the blueberries in another bowl. Remove the hot skillet with the melted butter from the oven and pour in the batter. Top with the sugared blueberries. Bake until brown and the batter has risen up and around the fruit, about 30 minutes.
Transfer to a rack to cool slightly. Serve with vanilla bean ice cream or lightly sweetened whipped cream.