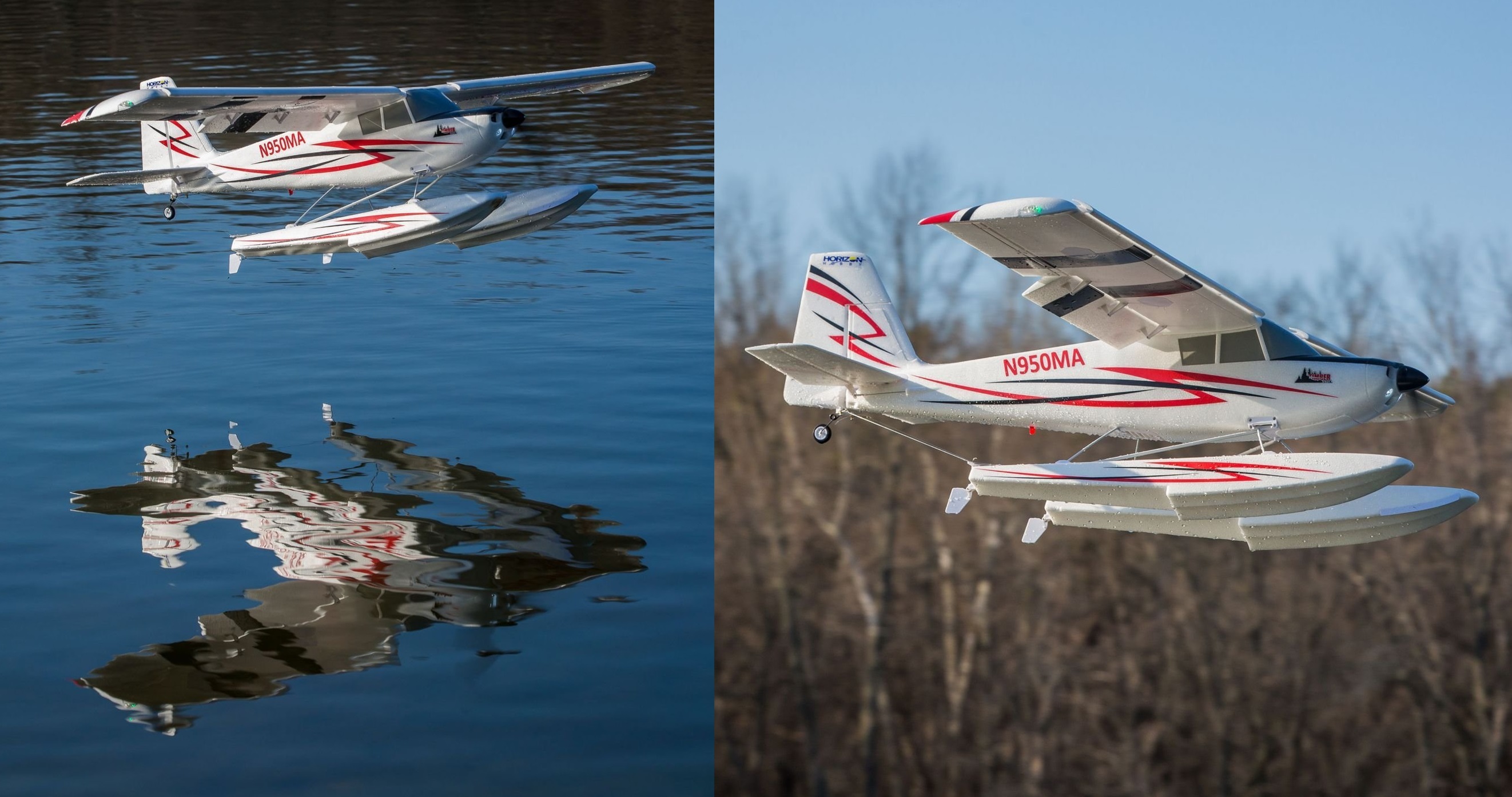 Make the world your runway with the amazing Timber™ 1.5m BNF® Basic park flyer. It comes equipped with an unbeatable combination of features that let everyone from newer pilots to expert sticks enjoy a versatile, sport-flying experience unlike any other.
Sport Aerobatics, Off-Field Adventure, Float Plane Fun-It Does it All
If you've been looking for a great, all-around park flyer that's up for anything, and can be flown almost anywhere, this is it. Its innovative design combines the spirited performance of a sport plane with the versatility of a bush plane so you really can have it all.
Tundra-Style Landing Gear or EDO-Style Floats-Both are Included!
Thick grass, gravel paths, local ponds, dirt trails-you can fly off these and many other surfaces that would be impossible for most models this size to handle. The Tundra-style landing gear features functional shock absorbers and oversized tires that soak up the bumps of rough surfaces and provide excellent prop clearance when flying off grass. The included float set matches the trim scheme of the airplane and features dual rudders for superb steering control
Click Here For Purchasing Details