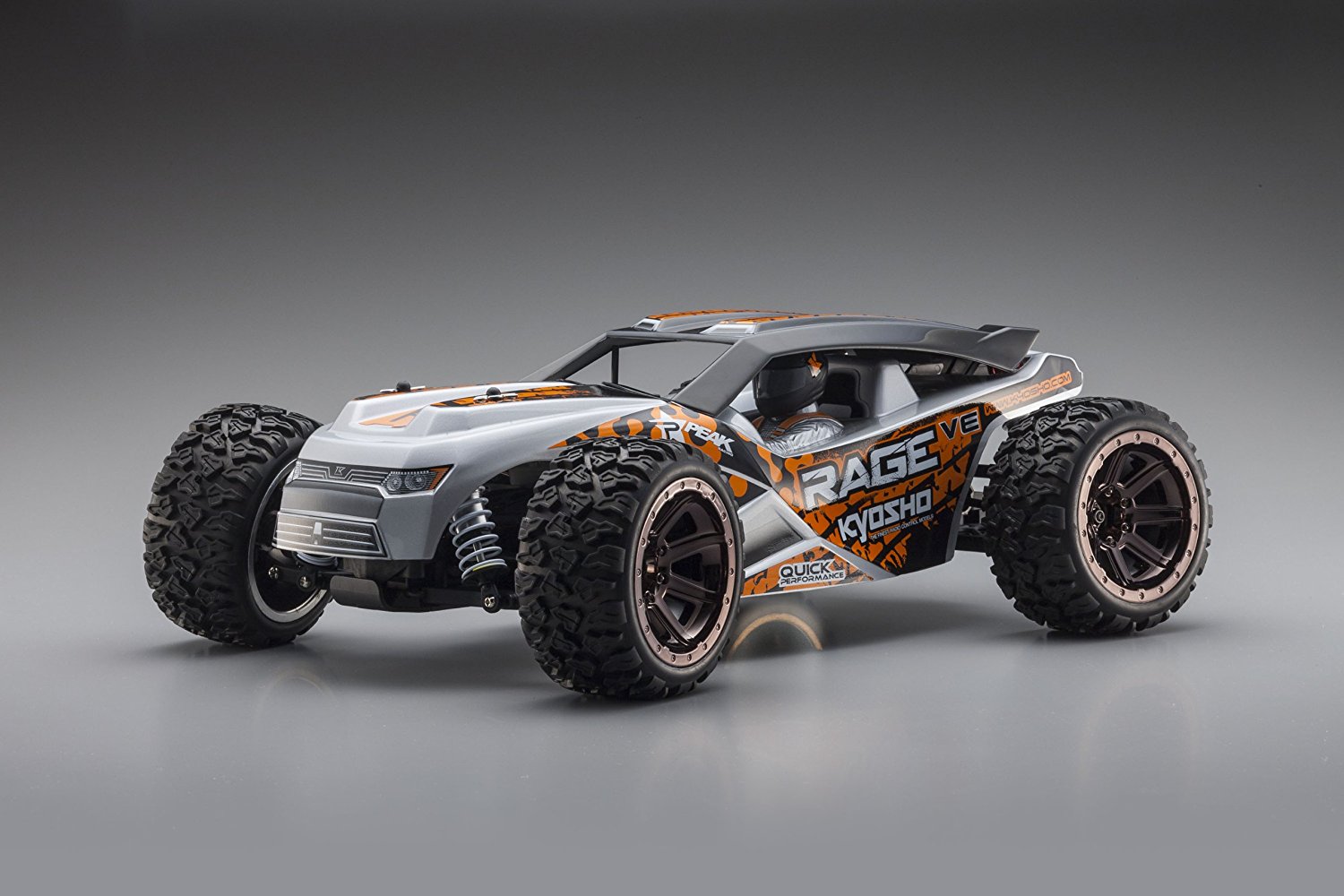 Newly designed electric off-road racing SUV truck! For off-road racing fans, this machine delivers the best performance vs. cost around! Shaft driven 4WD can handle just about any type of rough terrain with ease. Features large 100mm diameter tires on inch up wheels supported by aluminum oil shocks together with waterproof speed controller, brushless motor and servo as standard. The bathtub chassis is equipped with heavy-duty suspension, slipper clutch and metal diff gears in the high durability drive train that can take plenty of punishment from hard driving. Factory assembled chassis with pre-installed R/C unit Pre-painted assembled body with decals applied (with large wing) Syncro KT-200 transmitter Hex wrench (1.5mm) Cross wrench < Required for Operation > 4 x AA sized alkaline batteries for transmitter 7.2V-Ni-MH battery or 7.4V Lithium Polymer (Lipo) battery AC Charger Chassis Technical Data Length 395mm Width 287mm Height 152mm Wheelbase 272mm Tread (F/R) 213mm/206mm Tire(F/R) Φ101mm × 50mm/Φ101mm × 50mm Gear Ratio 9.62:1 Weight 1,764g (approx.) Motor Orion NEON ONE brushless motor. (KV-2400) R/C System Sync KT-200.
Click Here For Purchasing Detials
Founded 1963 in Japan, Kyosho has been building products for close to 50 Years! We want to show the world the value of enjoying life through the hobby of Radio Control. Since its foundation, Kyosho has lived by this philosophy. There is no end to the pursuit of this goal, from each generation to the next, our unceasing search for ways people can have fun leads to continuous idea creation that takes shape in the form of truly innovative products.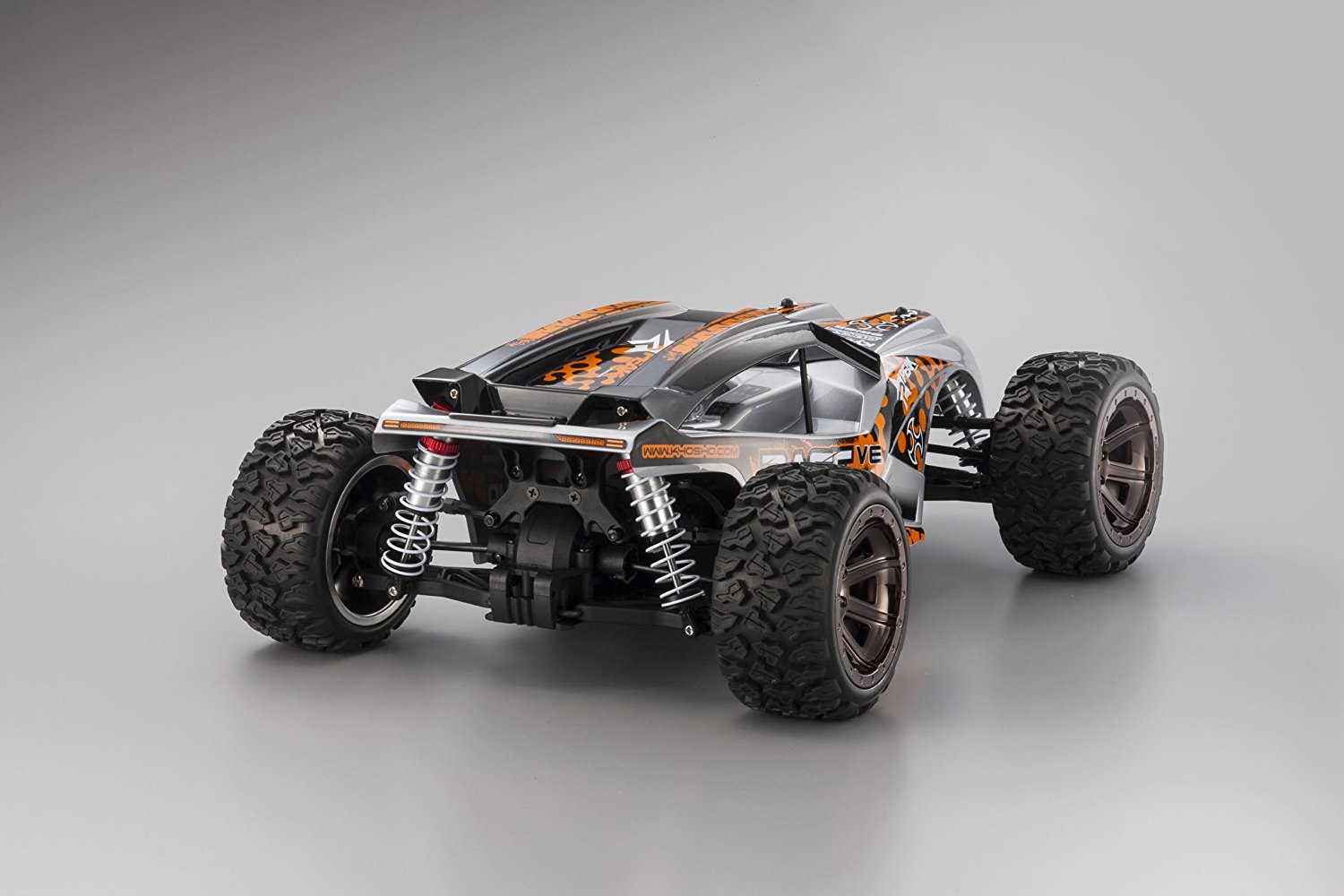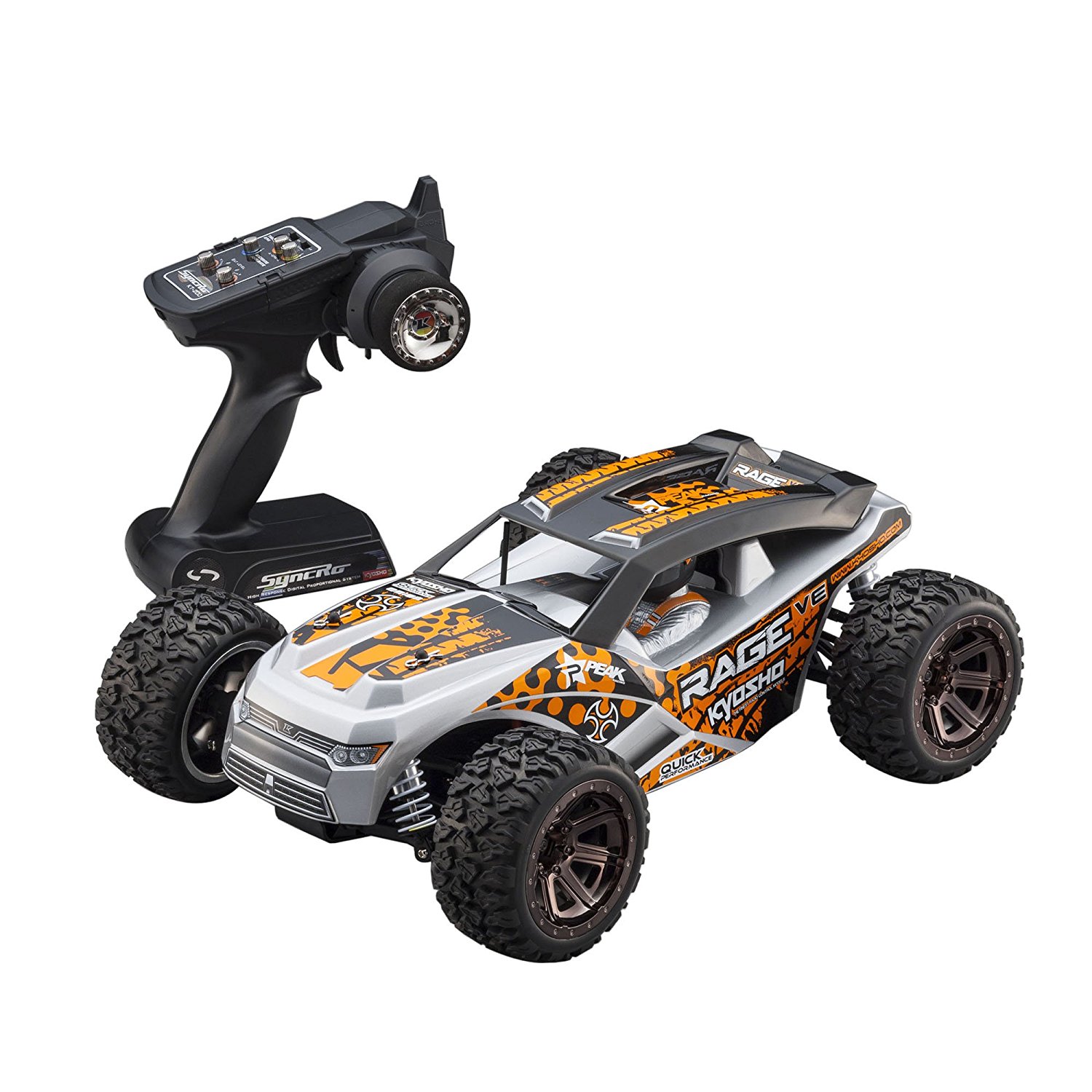 Please follow and like us: