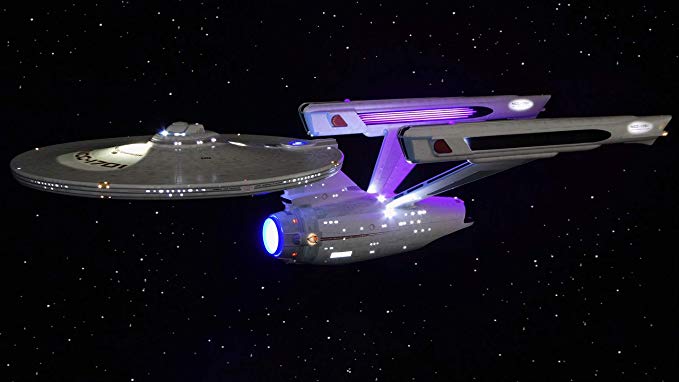 This kit is designed to allow you the ability to change the flash rates on the Deflector Dish,Navigation and Strobe Lights and store your settings in memory. The next time you turn the ship on it will come up with the rates you set. You can set three Modes of operation, Dry-dock, Movie and Flight
The board is designed to provide:
*All Navigation Lighting
*All Strobe Lighting
*Navigational Deflector Dish
*Side Deflector Dish Lights
*Impulse Crystal
*Impulse Engine
*Landing Bay Sequential Landing Lights
*Raytheon Lights
*Bridge Light
*Lower Dome Lights
*RCS Thrusters Lights
*Saucer Window Lights
*Neck Interior and Exterior Lights
*Secondary Hull Interior Lighting
*Pylon Lights
*Landing Bay Interior Lights and the Nacelle Chiller Grills.
How this board functions:
The above elaborates on the overview of the functions, although the included instruction manual will go into detail on what you can achieve with this system.
As mentioned before, this is a complete system all on one board.
Along with the above functions, this board also has Photon Torpedo's and Phaser  weapons effect with built in audio sounds which can fit inside the Secondary Hull if you wish to place the board inside your ship. Although for most, placing in the base will be easier. 
Please follow and like us: