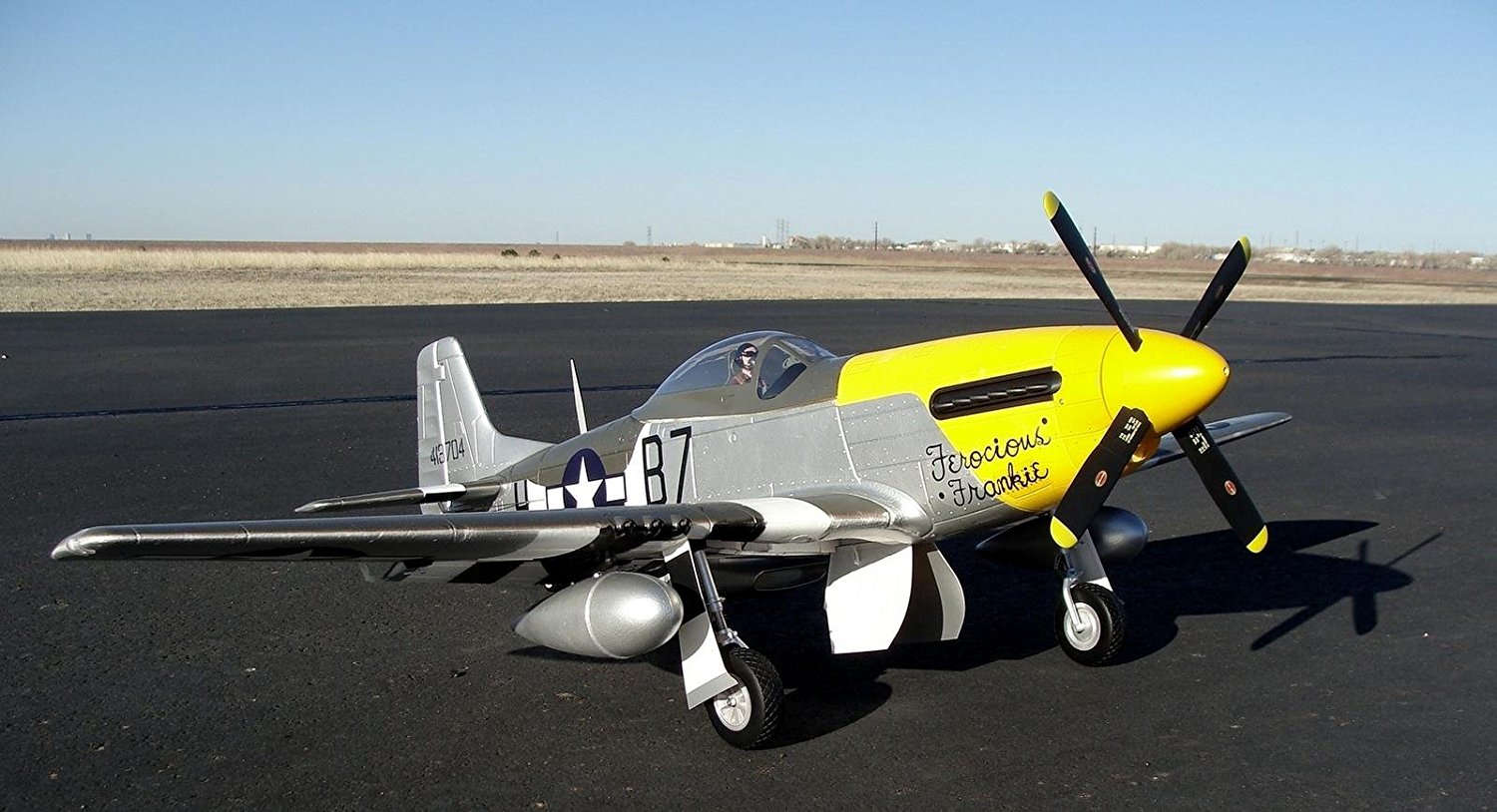 The first of the giant 1700 series of aircraft to arrive is the fabulous P51 'Ferocious Frankie' Mustang. It features unbelievable scale finishing and best of all requires minimal effort as its simple assembly will have you ready to take to the skies in just several hours.
The air-frame features a removable 2 piece wing that is simplistic in attachment and connection.
The cockpit is adorned with the full complement of dials and levers and the hand painted pilot finishes the effect. Upfront, the scale shape spinner and reinforced nylon four blade propeller really does give a purposeful look. As you would expect, the huge brushless out- runner motor is mated with a top quality ESC enabling stunning flight performance.
Metal gear servos handle all the control surfaces and are fast with great centering performance.
Spec:
Wingspan: 1700mm/66.9in
Overall Length: 1,480mm/52.2in
Flying Weight: Around 4080g
Motor Size:5060 KV360
ESC: 85A
Servo: 3*9g analog,1*17g metal digital, 6*25g metal
Radio: 6 Channel(Not Included)
CG (center of gravity): 120mm(From Leading Edge)
Prop Size: 17 x 9 in 4 blade
Recommended Battery: Li-Po 22.2V 3300-4000 mAh 25C(Not Included)
Aileron: Yes
Elevator: Yes
Rudder: Yes
Flaps: Yes
Retracts: Yes, 3pcs(main and rear landing gear)
Approx. Flying Duration: 6 minutes
Minimum Age Recommendation: 14+
Experience Level :Intermediate
Assembly Time: 1.5 hour
Material: Druable EPO Foam
Package Options: PNP(not include Radio, Receiver, Battery and Charger)
Click This Red Link For Purchasing Details Price: $549.99 & FREE Shipping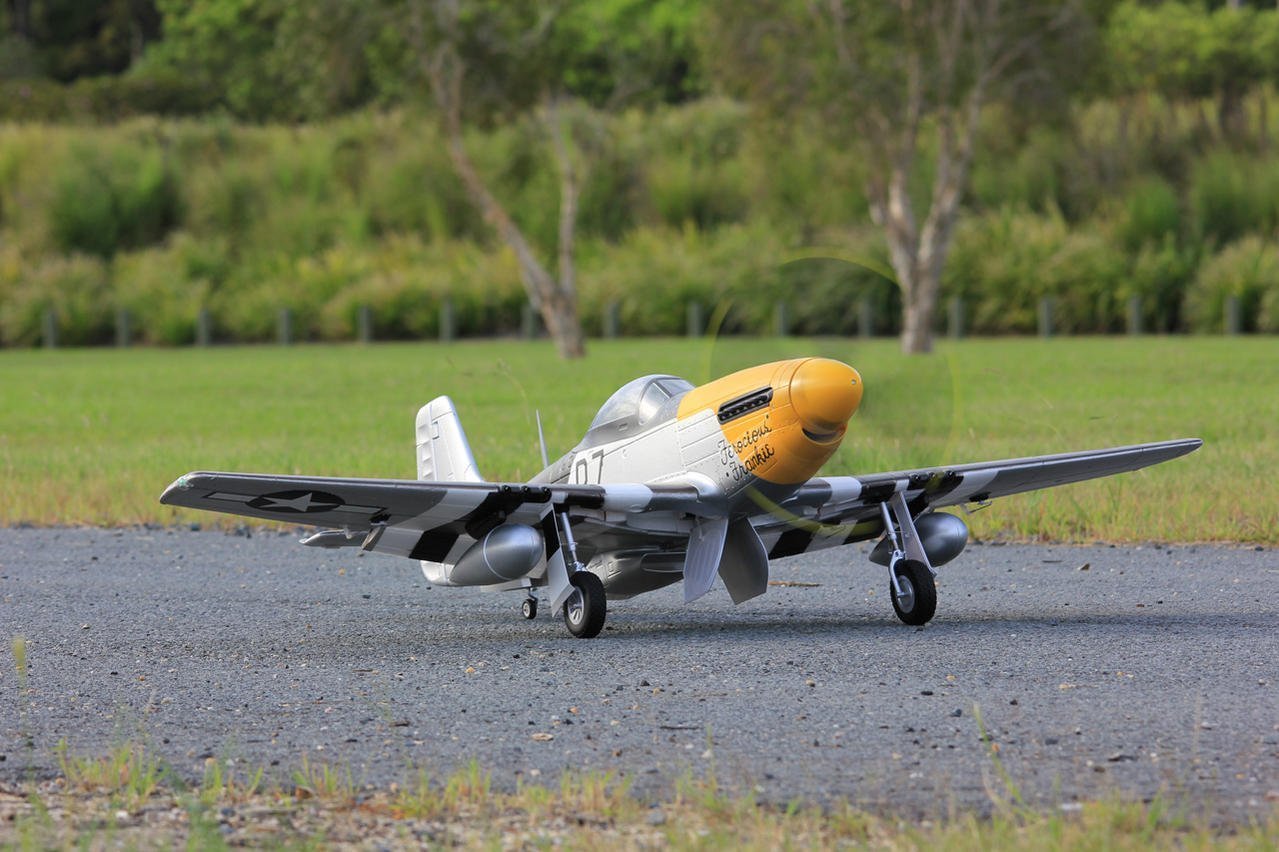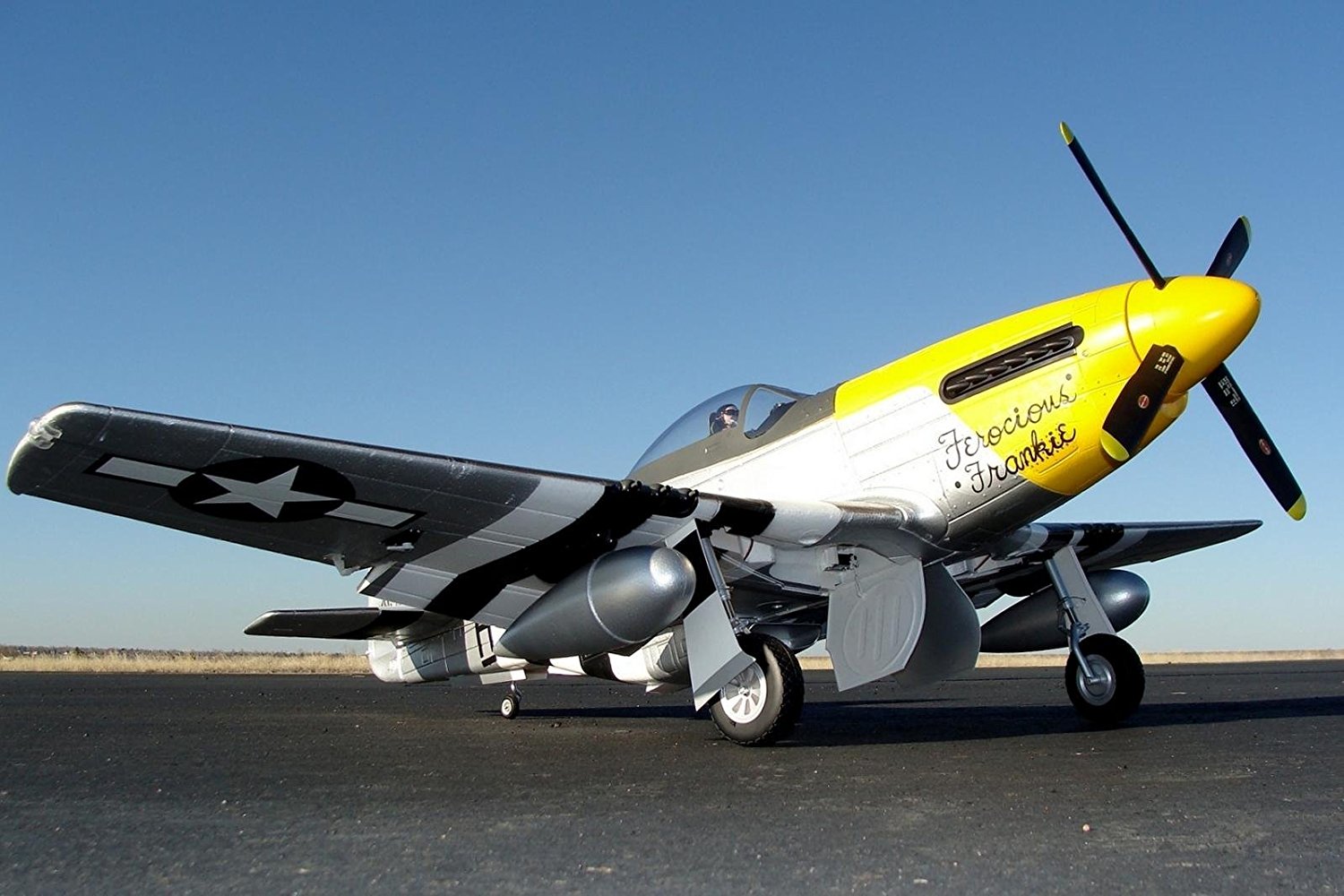 Please follow and like us: