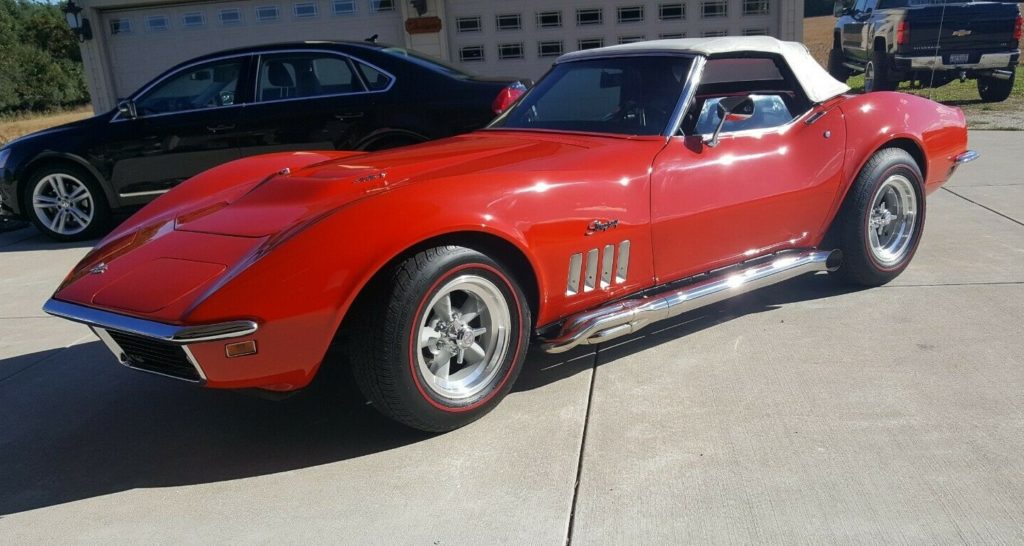 The 68 early 69 L89 cars were not any faster then the L71 cast iron head cars so later on after the strike in 1969 since the production was 4 months behind. GM used the new aluminum 074 open chamber heads, with a lot bigger valves and bigger ports in early November into December of 1969 model year. This is why you will never find a 842 head with a later casting date after November of 1969 because they stopped making them. The 842 heads went obsolete because of the poor design of the rocker mount bosses they were breaking. They were the same as the standard L71 cast iron heads smaller valves closed chamber and smaller ports then the 074.

Very clean survivor and well taken care of driver not a trailer queen.
This L89 427/435 is in the C3 registry serial number 36275 all info is on there.

Please follow and like us: