1932 CADILLAC V-16 SPECIAL PHAETON
In 1930, Cadillac stunned the automotive world with the introduction of its breathtaking new sixteen-cylinder models. Sales of the V8 and entry-level LaSalle models were strong in spite of economic hardships, and Cadillac was determined to show its competitors that it was, indeed the Standard of the World. Instantly, the V12 and especially the V16 models catapulted Cadillac to the top of the luxury class. An extraordinary array of coachwork options was available to satisfy the most discriminating buyer, and everything from the body to the engine bay was designed with beauty and elegance. The V12 and V16 engines shared many common components, but it was the V16 with its turbine like smoothness and unprecedented 175 horsepower output that grabbed the headlines.
Subtle changes were made for the 1932 models which included a longer wheelbase, new carburetors, a mechanical fuel pump, heavier axles and larger brakes. Also new for 1932 were adjustable shock absorbers operated from the dashboard to further tune the ride to satisfy passengers. All Cadillac transmissions were fitted with quiet operating helical-gear transmissions, eliminating the whine and crash of a straight-cut gearbox.
1932 marked the first time a series of Fisher bodies became available on the Sixteen. These included sedans, coupes, a roadster, a convertible coupe and three open phaetons. In fact, these were the only phaetons available on the Sixteen, and just six were built, a single standard phaeton with no division, two sport phaetons with a long rear cowl and passenger windshield, and three special phaetons with the short rear cowl. As for Fleetwood bodies, the range was curtailed somewhat. The 30 choices offered in 1930-31 had been reduced to 21, sedans, cabriolets, limousines and a single convertible coupe. The 1931 experience had no doubt tempered Cadillac's expectations, and history validated the wisdom. At year's end, just 296 Sixteens had been sold versus 1,709 V12s.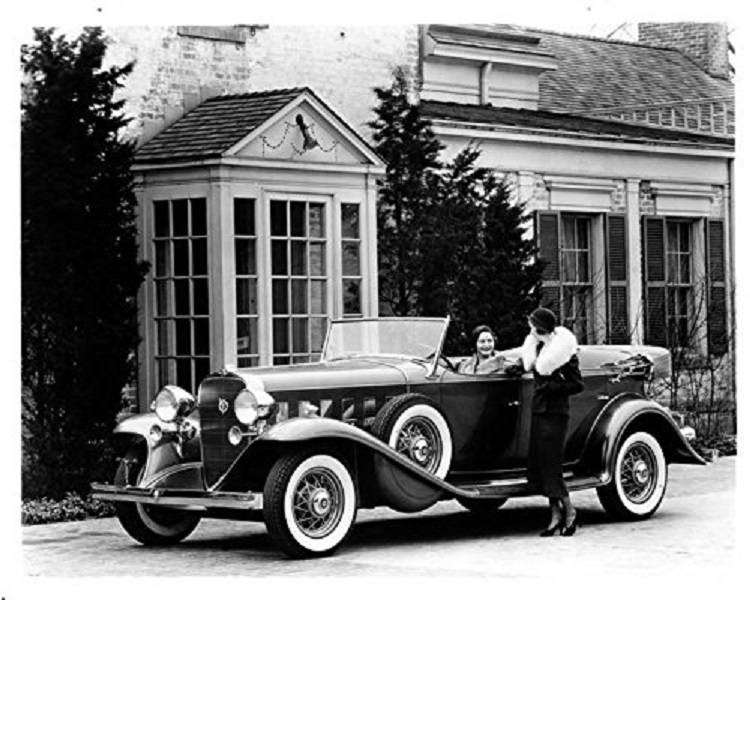 Please follow and like us: