In the mid-1960s, the American ceramicist Paul Soldner had an idea: to renovate a number of old Colorado farm buildings and create an arts retreat in the spectacular village of Snowmass, in a Rocky Mountains valley. Teaming up with local property developers — who were keen to add a cultural offering to an area already popular for skiing — he created Anderson Ranch Arts Center, which opened its doors in 1966.
The aim was to provide a place for arts education without any of the formality or pressures of a degree programme. 'It's a centre, not a school', said Soldner, who died in 2011 at the age of 89. 'We're different.'
Accompanied by his peers, including photographer Cherie Hiser, sculptor Peter Voulkos and woodworker Sam Maloof, Soldner taught just a handful of students at first. More than half a century on, that figure has risen to 1,250 a year, with Anderson Ranch now recognised as an arts centre of international significance. In the past few years, Christo, Marina Abramovic and Frank Stella have all visited campus and worked with students; Ai Weiwei is set to arrive later this summer.
We caught up with Anderson Ranch's executive director, Nancy Wilhelms, to find out more.
If you had to describe Anderson Ranch in one word, what would that be?
Nancy Wilhelms: 'Community. We have nothing to do with the idea of artists as solitary beings, working away alone. Here we have an open-door policy where people are constantly interacting and sharing ideas, whether over lunch in the communal café, in the dorms, or in the various studios whose doors are always open.'
The ceramics workshop at Anderson Ranch Arts Center
'One of the joys of this place is when the artists move around campus and engage with the students, in some cases discussing and critiquing their work, in others just having a friendly chat.'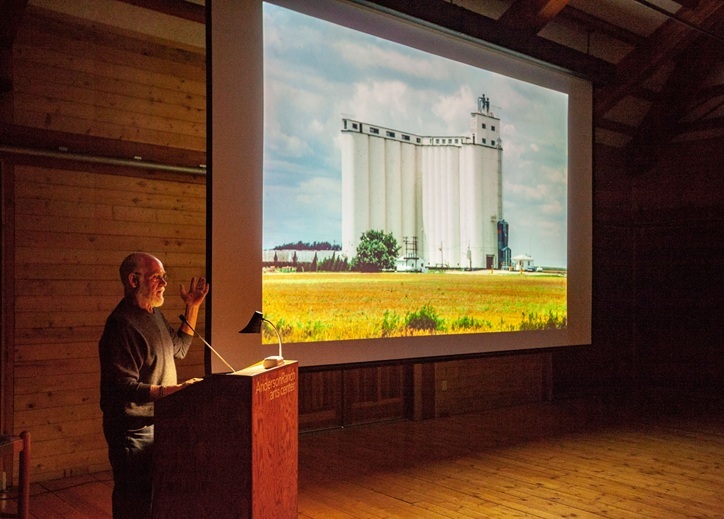 A Guest Faculty Lecture at Anderson Ranch Arts Center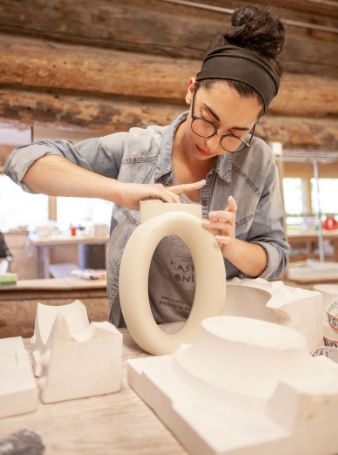 'Class sizes are kept deliberately small, meaning that each student gets a lot of individual attention. People of all ages and abilities will find their place here. We encourage them to experiment, be bold — and have fun.'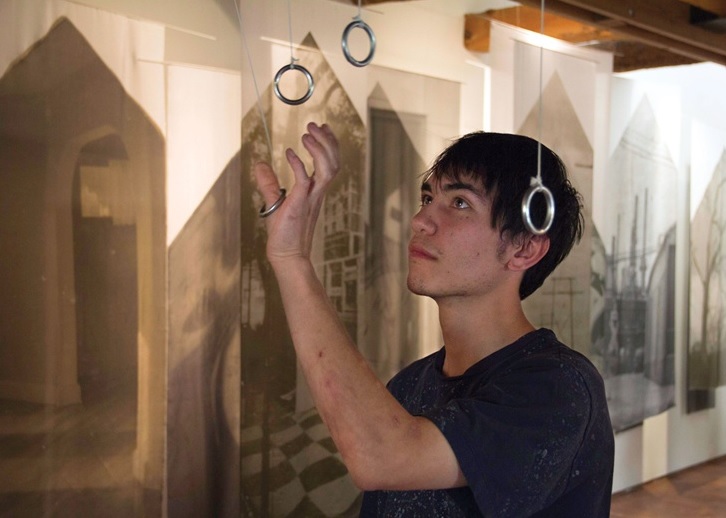 'For a collection of what once were cattle barns and sheep sheds, Anderson Ranch has really come a long way.'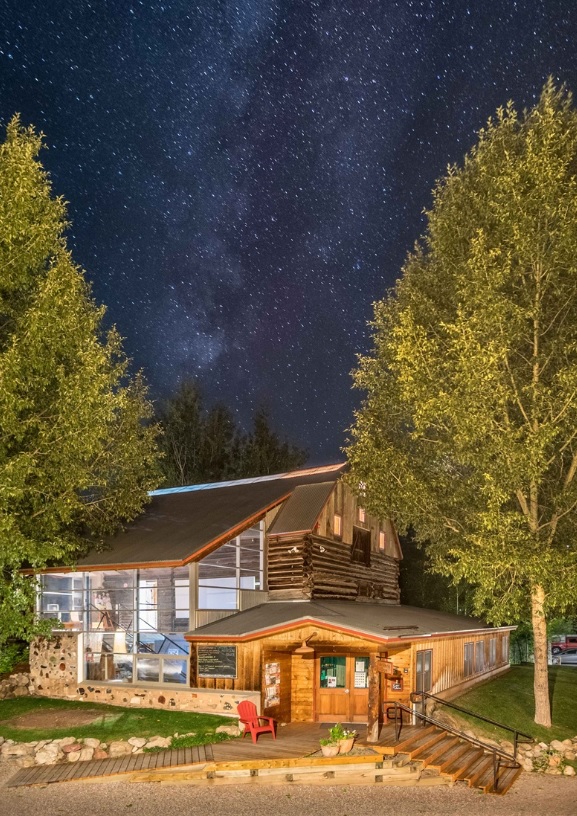 Anderson Ranch Arts Center in Snowmass, Colorado
Please follow and like us: